Regular Garlic Juice Spray
Garlic Valley Farm's regular garlic juice spray offers a robust natural garlic flavor. The cold press process preserves all of the natural goodness. Each bottle has the juice of over 150 cloves of farm fresh garlic. Over 1,000 sprays per bottle. The garlic juice is flash pasteurized for safety.
Marvelous for making garlic mashed potatoes and about the only way to put garlic on a salad.
Splendid on barbeque, meats, seafood, in sauces and soups!
Add to your pasta water or spray for as much garlic flavor as you want on your pasta.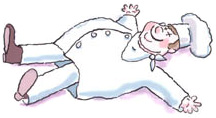 Nutritional Facts: Serving Size 1 tsp/5g, Servings about 48, Calories 0, Total fat 0% DV, Sodium 65mg/ 3% DV, Total carb 0% DV, Protein 0% DV, Vitamin C 4% DV – Daily Value based upon 2,000 calorie diet.
Benefits: All natural, No chemical preservatives, Gluten-Free, and Vegan

Comments:
"…most convenient way in the world to have garlic on hand…always have some in the frig…" Michele – Wading River, NY
"…always use the juice right before serving to get the very best garlic…heat evaporates the garlic oil and you end up smelling the taste which can be fine if you're drinking wine while cooking…" Margo – Sunriver, OK
Interesting:
The most common types of garlic are American garlic which is the most pungent with a whitish color and the Mexican and Italian garlic which both have a purplish hue.
Elephant garlic is not real garlic but related to the leek and is exceptionally mild.
Roman soldiers ate garlic to increase their strength. Egyptians fed garlic to the slaves who built the pyramids believing it increased their physical strength.
Chicago got its name from the American Indian word for the wild garlic that grew around Lake Michigan – "chicagaoua".