Organic Mustards – Atomic Horseradish – Garlic Juice Spray
About True Natural Taste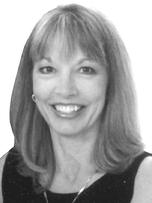 Hello, I'm Deborah Brock and I started True Natural Taste White Mustards in 1999 as a family business with my 4 children. Our goal was to make mustard that tasted good and was good for you. So good that you could eat it with a spoon.
Not prepared mustard but one-of-a-kind real mustard made with organic ingredients that are fresh, never frozen, powdered or dehydrated.
All of the mustards are certified organic, kosher, gluten free, low sea salt and use apple cider vinegar to enhance the mustard taste.
White Mustard is a "Secret Ingredient" used by chef's worldwide in potatoes, salads, sauces, soups, veggies, eggs and really wherever salt and pepper can be used. Now, it's your "Secret Ingredient."
The oldest recipe I could find was discovered when the pyramids were being built over 5,000 years ago. It was a simple recipe with natural color and true mustard taste. That's where the name True Natural Taste came from.
Thank you and do contact me with your comments and recipes.
Deborah Brock, Family Business Owner
PS: We have a Flat Shipping Rate of just $5.99 for your entire order. Plus, it's 3-Day Shipping. You can Mix & Match and still pay one low rate for all of your items. Shipping can be expensive and we try to help you save money.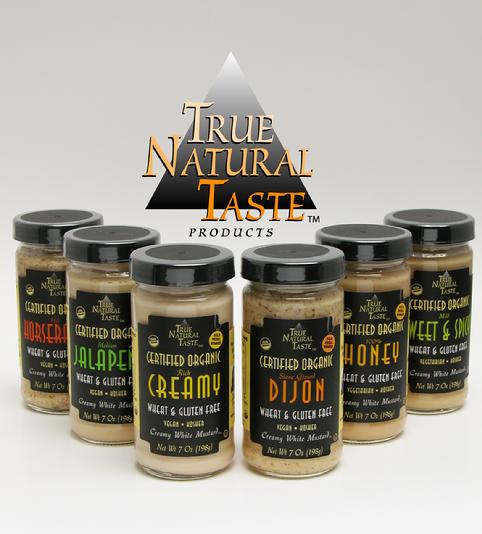 Some tasty dishes made with organic white mustard:
---
Certifications:
Organic Silver Medal Winner – Napa Valley Mustard Competition.
Organic Gold Medal Winner – Napa Valley Mustard Competition.
Organic Certification – Quality Assurance International
Department of Agriculture (USDA) National Organic Program Standards
Kosher Certification – Orthodox Union Certified Pareve